Governo do Brasil (Collor)
Image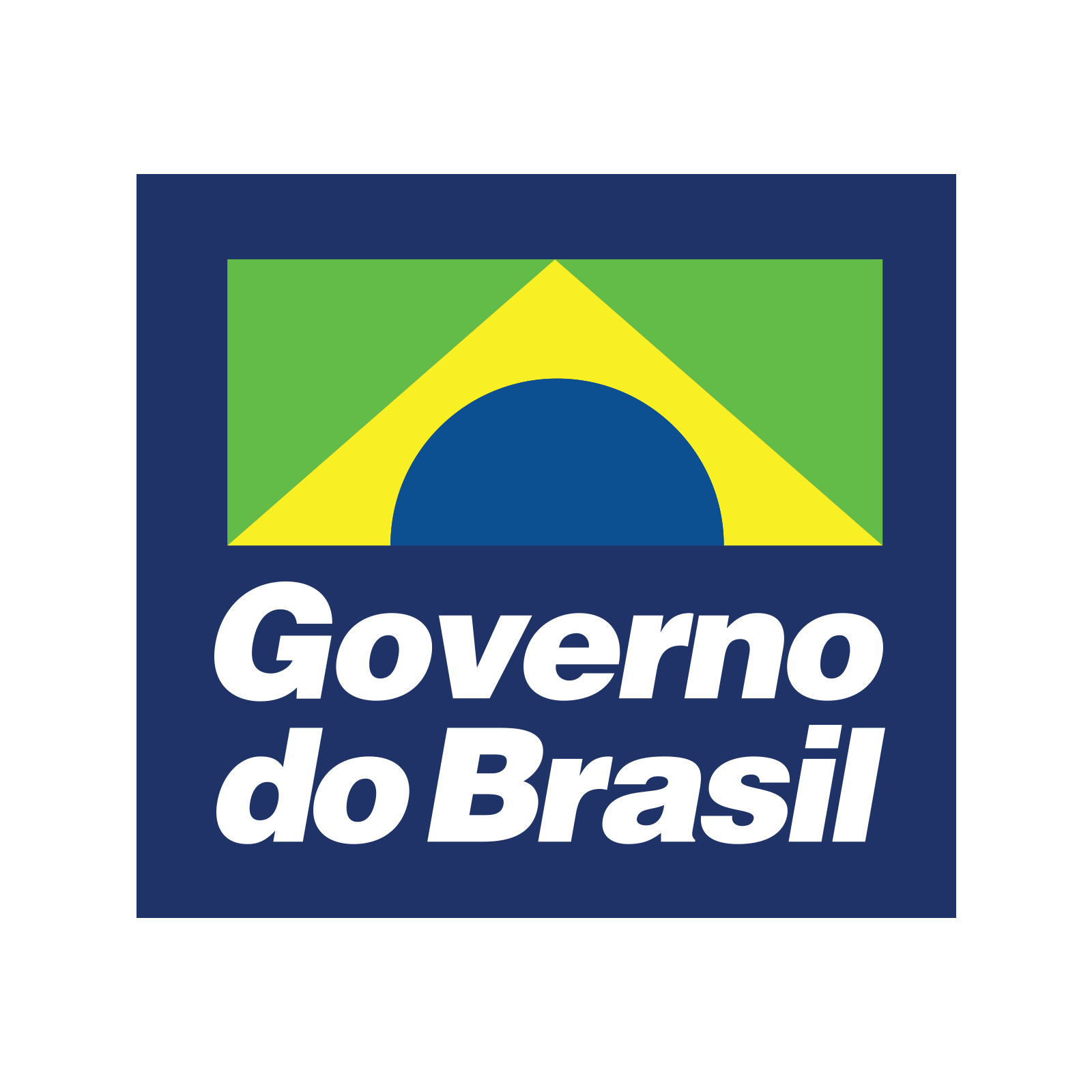 Details
Client: Governo Federal do Brasil (Brasília, DF)
Designer: Unknown
Years in use: 1990-1992
Remarks: This is the visual identifier used during the Fernando Collor de Mello government. A graphic rendition of the Brazilian flag – green rectangle, yellow half-lozenge, and blue semi-circle – is displayed above a bold, oblique neo-grotesque (Helvetica) in white on a navy field. The slogan device of this government was Brasil Novo ("New Brasil"), though this is nowhere to be found in the graphic itself.
NBN does not know much about this mark. Were were the type to speculate, it is likely the work of SECOM. Colour values and four distinct constructions (quadrichrome, monochrome, and inversed versions of each) have been divined through careful study of well-preserved government publications from 1990–92 available, but no normative document defining any reference colours was located. Nothing about this mark appears to have been gazetted in the Diário Oficial da União. If you have any materials from the communications ministry that could help us write a more complete and correct entry, please do get in touch.
Documentation
Graphics Package
File contents:
marcagov-collor-CMYK.eps
marcagov-collor-mono.eps
marcagov-collor-inverse-CMYK.eps
marcagov-collor-inverse-mono.eps
Page Clipping
Publication Title: 1991 – Preparação para o futuro
Publisher: Secretaria da Imprensa da Presidência da República
Date: 1991 Page: 26
Remarks: This publicity pane is offered to illustrate use of the Brasil Novo slogan, which does not appear in lockup with the visual symbols themselves. The logo on this page is distorted, apparently stretched horizontally to match the dimensions of the Caixa Econômica Federal wordmark, and should not be taken as authoritative.
Navigation
← Back to Brazil

---
Page instantiated: 3 November 2019.
Date of last revision: 3 November 2019.